Warning letters sent to Doncaster troublemakers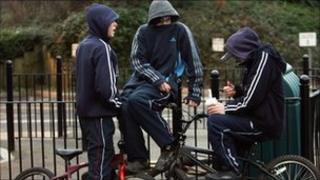 Hundreds of troublemakers in Doncaster have been sent letters warning them to stop their behaviour or face the court.
It is part of a scheme by the council and police to stop nuisance behaviour escalating to a point where an anti-social behaviour order (Asbo) is given.
Doncaster Council said more than 900 letters had been sent out in the past year with fewer than 10 Asbos being issued in the same period.
Ch Insp Neil Thomas said: "I think the figures show the system is working."
The letters are sent in two stages.
A "yellow letter" is initially sent, with those who are still seen as causing problems sent a second "red letter".
If troublesome behaviour continues, more formal measures such as Asbos are used.
The council said 766 yellow letters had been delivered and 139 red letters, suggesting those who had received a yellow letter had listened to the warning.
Ch Insp Thomas, of South Yorkshire Police, said: "We're trying to strike a balance between dealing with the issue but not criminalising young people.
"The letters are supported by intervention produced by the youth offending service. There's a lot of work goes into supporting the letter and the families."
Peter Davies, Mayor of Doncaster, said stamping out anti-social behaviour was one of the council's priorities.
"Anti-social behaviour makes people feel unsafe in their own homes and that is simply not on," he said.