Three Barnsley swimming pools are closed to save money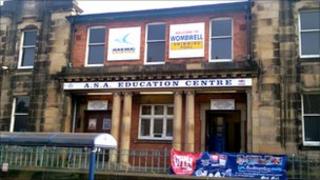 Three swimming pools in Barnsley will be closed as part of council spending cuts.
Wombwell Swimming Baths will close as Barnsley Council tries to save £46m from its budget over four years.
The authority will also close Penistone and Athersley Leisure Centres helping to save £1.5m over five years.
More than 3,000 people had signed a petition to keep the leisure centres open and said the closures would have a "devastating effect" on the community.
'Budgetary pressures'
In a statement Barnsley Council said: "Between them, the three sites earmarked would cost more than £1.5million over the next five years just to keep operating at their current levels.
"This does not take into account any further deterioration in terms of building standards or user numbers.
"Closure of these sites will allow us to concentrate on provision at other more sustainable and well-used sites and allow us to redirect funds to help relieve the ongoing budgetary pressures."
The three sites are due to close by the end of the month.