Chance to buy shares in Sheffield's Portland Works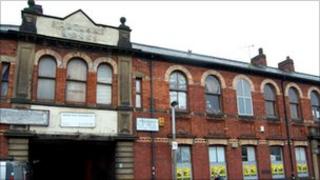 Members of the public are being given the opportunity to own a share in one of Sheffield's oldest cutlery works.
A community group hopes to raise £750,000 to secure the Grade II-listed Portland Works, home to many craft workers in the city.
Portland Works Little Sheffield Ltd, a combination of traders and residents, is offering shares ranging from £100 to £20,000.
The deadline to buy shares is 31 January 2012.
Portland Works, dating back to 1877, was threatened with closure in 2009 when landlords applied to turn the building into apartments.
Conserve heritage
Planning permission was rejected and it continued as a work space.
Now landlords are offering Portland Works Little Sheffield Ltd the chance to buy it.
Local resident Derek Morton, who has campaigned heavily to save the works, said it was an opportunity for people to "own their little share" of the building.
"They get a slice of Portland Works," he said. "It stays its nominal value for the life of the share.
"In the end our society will repay those shareholders over quite a long period."
As part of the investment, people who buy shares will be able to have their say on the future running of the works.
The group is seeking to "conserve its heritage", "foster innovation" and "develop skills and enhance employment" as part of its future.