Mubarak Ali: Family's appeal after Sheffield murder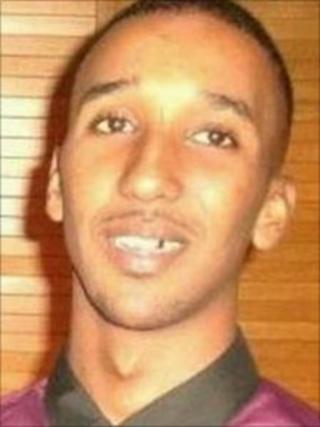 The family of a 24-year-old man who was stabbed to death in Sheffield have urged witnesses to contact police.
Mubarak Ali, from Headford Grove, Broomhall, was found with stab wounds in Crowther Place on Friday. He died later in hospital.
A man who was arrested in connection with the murder has been bailed.
A statement from Mr Ali's family said: "Mubarak was brutally murdered in broad daylight. If anyone has any information we would like them to come forward."
It described Mr Ali as a "shining star who had the gift of lighting up a room just with his smile".
It continued: "Every single young boy in this community looked up to him; he had just finished his degree at university and now will not get the opportunity to attend his graduation.
"He was a loved and cherished young man and very well respected."