Trail to mark missionary work of James Hudson Taylor in Barnsley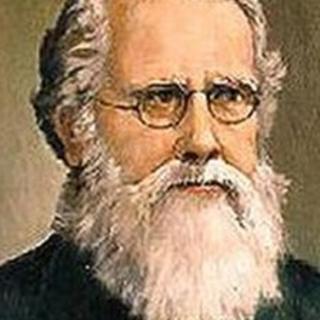 A Christian missionary from South Yorkshire is to be commemorated in his home town of Barnsley.
James Hudson Taylor who was born in the town in 1832 went to China, founding the China Inland Mission.
Mark Reesebeck, a pastor at the Gateway Church in the town, said he along with a group were hoping to create a trail of significant landmarks.
He said: "It strikes me that we've got this Barnsley lad who is famous and yet nobody has heard of him."
James Hudson Taylor who is credited with taking Christianity to China is revered by millions of people across China, where he lived for about 50 years.
Encourage tourists
Mr Reesebeck said the missionary's history had become "wallpaper" to the people in his home town and hoped to make a difference.
Although two plaques already exist in the town, including one at the Central Library, the James Taylor Hudson group feel more could be done to mark his importance.
"It was a constant challenge for him and he adopted Chinese dress when he went to China in September 1853 which no missionary had done before," said Mr Reesebeck.
"He really adopted the Chinese culture and customs, that's how he encouraged all his missionaries."
The plaques will feature throughout the town, including where he was born at his father's pharmacy at Cheapside, and a church building he used, which is now the Lamproom Theatre.
The group hope that the plaques will encourage more tourists to visit the town, giving the local economy a boost.
"Only last month there was a group of 30 Chinese tourists," said Mr Reesebeck.
"They were awe inspired that they could stand in the place of their founding father."
The group hope that an exhibition at Barnsley Town Hall featuring the history of James Hudson Taylor will be on show once it re-opens after renovation work later this year.