Cash boost for Sheffield Cathedral homeless project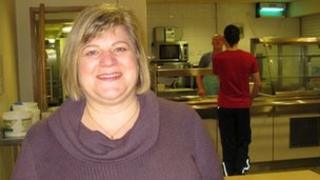 An organisation which helps homeless and vulnerable people in Sheffield has been given £105,000 by the government.
The Sheffield Cathedral Archer Project successfully bid for the cash from the Social Action Fund to help with its volunteer programme.
The Archer Project was founded in 1990 and moved into purpose-built premises in the cathedral extension in 2007. It costs about £410,000 a year to run.
Fundraising manager Tracy Viner said she was delighted with the extra cash.
She said the grant would fund putting clients through a development programme so they could become volunteers and help others.
"It makes a big difference every time we get a fund coming in," she said.
"It validates what we are doing and proves that we have a value which is fantastic."
The project's volunteers have helped Adam Luck, a former drug addict, stay clean for the past two years.
He said: "I have never seen another project like this. They are very supportive if you have a problem."