Sheffield bin strikes called off after pay deal reached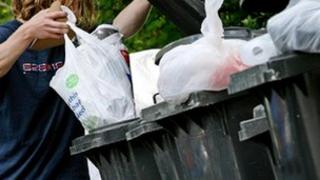 A strike by refuse collectors in Sheffield has been called off after a pay row was resolved.
Staff at environmental services firm Veolia had threatened a three-day walkout but have now voted to accept an improved pay offer.
Pete Davies, of the GMB union, said it was "great news" and a "significant offer".
"We've had a long history of pay anomalies in Sheffield," said Mr Davies.
"Three years ago we discovered that there were about 27 different pay rates for two jobs. Now there's one rate."
Mr Davies said the new offer meant some refuse collectors had benefited more than others.
"Those on the lowest rate have been brought up to the highest rate.
"For others we managed to negotiate a lump sum settlement, so there's something in it for everyone," he said.
Veolia put forward the improved pay offer on 6 April after discussions with the GMB and the conciliation service Acas.
A Veolia spokesperson said: "We are pleased to announce that an agreement has been reached and all recycling and waste services will continue to operate as normal."