Doncaster man runs 20th London Marathon in memory of daughter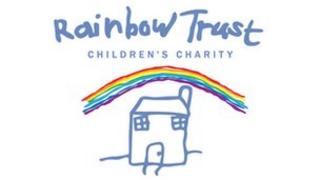 A man from South Yorkshire is taking part in his 20th consecutive London Marathon in memory of his daughter.
Ex-police officer Fred Tomlinson, 63, from Doncaster, said his daughter's death had motivated him to run the marathons.
Claire Tomlinson died of cancer 20 years ago, just before her 15th birthday.
Mr Tomlinson said: "To run 26 miles when you've seen children dying is absolutely nothing."
Claire Tomlinson was diagnosed with rhabdomyosarcoma when she was 12, and spent two years in Sheffield Children's Hospital until she died aged 14.
Mr Tomlinson, who was a British Transport Police officer, said he was "just a couch potato" before doing the marathons.
His training involves daily boot camps, plus 10k runs and half marathons, between London Marathons.
"I do it on the strength of Claire's memory," he said.
Mr Tomlinson raises money for the Rainbow Trust, which provides support for the families of children who have terminal and life-threatening conditions.
Mr Tomlinson raised £2,500 for the Rainbow Trust in 2011 and his target for 2012 is £10,000.