Charity Zest to receive Sheffield City Council office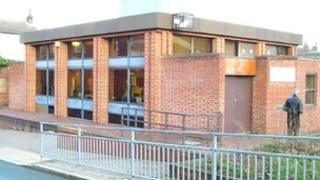 A community project which works with young people in Sheffield is set to receive a council-owned building.
Sheffield City Council said it was to transfer a former office building on Shipton Street to the project, which runs services including a healthy living centre and employment support.
Zest said it would spend £50,000 to upgrade the building and make it suitable for sports activities.
The council said the building would give good value to the local community.
The project which works with people in the Netherthorpe, Upperthorpe and Langsett areas of Sheffield will pay £20,000 each year to the council towards the upkeep of the building.
'Local people will benefit'
Janet Skirrow, chief executive of the charity said: "We've been wanting the building for a long, long time.
"We knew how much demand and need there is for sports and activities.
"This building is in the right place, it is opposite the Zest centre and it was too good to let go."
Jan Fitzgerald, interim director of community services at Sheffield City Council said the transfer meant local people would see new services and facilities introduced.
"This is absolutely the right place to support the brilliant work that Zest has done over the years. The community are local councillors are very supportive of this.
"We don't hand over buildings easily," added Ms Fitzgerald.
"We clearly have to have evidence that they will be used properly and local people will benefit."
The charity said it expected the transfer to be approved later this week.