Paul Oakden, 21, jailed over New Year's Day Bawtry pub attack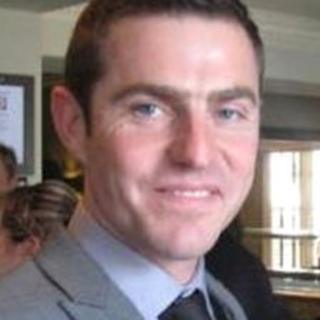 A 21-year-old man has been jailed after "wrecking the life of another human being" in a New Year's Day attack, a court has heard.
Paul Oakden of Kingswood Close, Bawtry, was jailed for over two years at Doncaster Crown Court after admitting grievous bodily harm.
The court heard that Oakden punched Iain Eldridge, now 36, outside the Penny Farthing pub in Bawtry.
Oakden had drunk "over a gallon of alcohol", the court heard.
Mr Eldridge was celebrating New Year's Eve with his partner Julie Darby when he was punched in the unprovoked attack at 00:40 GMT on New Year's Day, the court heard.
Mr Eldridge hit the ground and suffered severe head injuries.
The court heard that Mr Eldridge, a gas engineer from Auckley in Doncaster, was in intensive care for a month after suffering bleeding on the brain.
Life 'wrecked'
Sentencing, Judge Peter Kelson QC said Mr Eldridge, who has daughters aged 10 and 13, now uses a wheelchair and suffers physical and mental problems.
He has not been able to work since the incident.
"For the forseeable future, his life is not far off wrecked," Judge Kelson said.
The judge sentenced Oakden to a jail term of two years and eight months. The court heard how Oakden had drunk seven or eight cans of lager before drinking three or four more pints in the pub on New Year's Eve.
Oakden claimed he thought there had been an altercation between Mr Eldridge and his partner, but later accepted he had completely misunderstood the situation.
Mr Eldridge still has part of his skull missing and needed a further operation to have a titanium plate fitted.
Det Ch Insp Steve Whittaker, who led the investigation for South Yorkshire Police, said: "This is as near to a murder or a manslaughter that the police are likely to investigate without it being a murder or a manslaughter."