Richard O'Dwyer TVShack extradition appeal postponed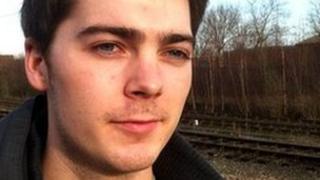 An appeal date for a Sheffield student who is contesting his extradition to the US to face copyright infringement charges has been postponed.
Richard O'Dwyer's case was to have been heard at the Royal Courts of Justice in London on 30 and 31 July.
The court said no new date had been set. Mr O'Dwyer's mother Julia said it could be October "at the earliest".
The US authorities say the 24-year-old's TVShack website hosted links to pirated films and TV programmes.
The Home Secretary Theresa May approved Mr O'Dwyer's extradition to the US after a court ruling in January.
If found guilty in a US court, he could face up to five years in jail.
'Don't hold breath'
Julia O'Dwyer said the postponement gave them a "bit more time" to prepare their case and Mr O'Dwyer could finish his year at university.
She added: "It gives a bit more time for the government to act.
"I don't hold my breath."
Ms O'Dwyer said she understood the delay was because a prosecution barrister was "out of the country".
Mr O'Dwyer, a Sheffield Hallam University student, previously said he was "surprised" when police officers from the UK and US seized equipment at his home in South Yorkshire in November 2010.
The case was brought by the US Immigration and Customs Enforcement agency, which claims that the TVShack.net website earned more than $230,000 (£147,000) in advertising revenue before US authorities obtained a warrant and seized the domain name in June 2010.
Ms O'Dwyer said more than 23,000 signatures had been gathered on an e-petition website opposing the extradition of her son.