Travel back in time for Edwardian-style Jubilee celebrations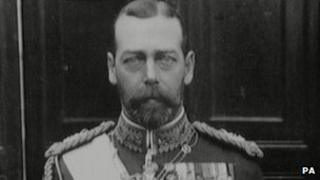 A South Yorkshire stately home is taking visitors back 100 years to celebrate the Queen's Diamond Jubilee.
Brodsworth Hall, near Doncaster, is offering a trip back to the Edwardian era with a royal visit from King George V and Queen Mary.
Actors will play servants and the gentry recreating a royal weekend from 1912.
An alternative Jubilee event will take place in Doncaster on Sunday with a concert by a Sex Pistols tribute band.
Rotherham council said the region's largest ever street party took place in the town's centre on Saturday.
The main shopping area was transformed into a 1950s-style street party with a display of vehicles from the era, street art, and a vintage market.
See all the latest Diamond Jubilee news and features at bbc.co.uk/diamondjubilee