Tickhill lime trees marking 1897 jubilee to be felled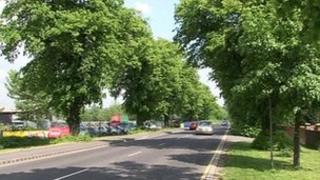 An avenue of lime trees planted to commemorate Queen Victoria's 1897 Diamond Jubilee is to be felled, despite local opposition.
The 80 trees on Bawtry Road, Tickhill, will be removed by Doncaster council over the next four years at a cost of £20,000.
The council said the trees were showing signs of ageing and posed a danger.
Campaigners have now launched an online petition in an attempt to persuade the council to save them.
A report commissioned in 1996 suggested the trees had been badly affected by excessive road salt.
Council officials said the authority had a duty to keep the area safe and it would continue to inspect the trees until they were felled.
Katy Moss, one of the campaigners opposing the plans, said: "We can appreciate that a few of them may need felling but the majority appear healthy and strong and have a high utility value to the community."
Tickhill Town Council said it would plant oak trees along Bawtry Road as the lime trees were removed.