Charity 'devastated' by Barnsley Council accusations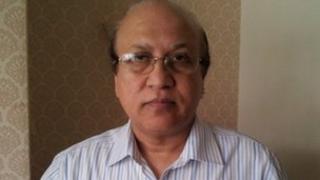 The director of a South Yorkshire charity said he is "devastated" that the council investigated the organisation for financial wrong-doing.
Barnsley Council began a nine-month police investigation of Barnsley Black and Ethnic Minority Initiative in August 2011.
No charges are to be brought against the charity, but the council said it would still be disbanded.
Former charity director Nareem Jarral said the group should be reinstated.
The charity, which said it was formed to "to promote good race relations and racial harmony" within the community, folded after the council withdrew its support.
Det Con Dean Hamby from Barnsley CID said: "After a thorough inspection of the charity's financial records, all evidence was reviewed.
"We have decided that there will be no case to take forward to the Crown Prosecution Service.
"The case is now being passed back to Barnsley Council and the Charity Commission."
A Barnsley Council spokesperson said that despite the police investigation the charity would still be disbanded.
"We have reviewed our future relationship with BBEMI and we will resolve any outstanding financial issues in consultation with the liquidator," the council said.
It added that it continued to have serious concerns about how "certain matters were being dealt with" by the charity.
The council said services for Barnsley's black and ethnic minority communities would now be funded through other channels.