Doncaster Rovers boss offers a player his car for 20 goals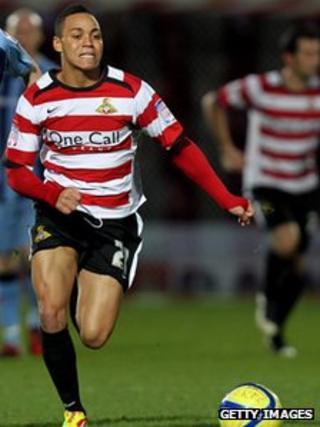 A Doncaster Rovers footballer has been told he will be given the chairman's Bentley if he scores more than 20 goals this season.
Midfielder Kyle Bennett said John Ryan promised to give him the car, worth about £50,000, if he met the target.
Mr Bennett, 21, said the offer was made to him at Walsall following a 3-0 win earlier this month.
Mr Ryan said the incentive was to help the League One club get promoted.
He said: "There's method in my madness. If Kyle gets 20 goals, I think two things are likely to happen - he'll be worth about £2m to £3m in the transfer market and we're more than likely to be in the Championship, which is worth about £5m to £6m."
Mr Bennett has scored two goals so far this season - including one against Walsall. Last season he found the net six times.
But he said he "did not want to get carried away" by the offer.
He added: "Even if he didn't offer me the Bentley, I would still be looking to get that on the score sheet.
"It would be nice...There are 44 games to go in the season.
"He hasn't said it to any other lads, just me. I think he's said it as an incentive for me to score a few goals.
'Don't take penalties'
"My aim is to just help get the team promoted to be honest.
"I think he is probably looking to get a new car anyway."
Mr Ryan, who owns two Bentleys, said the player would be given a Continental sports model if he scored the goals before the end of the season.
But he added: "I've already told the manager - make sure he doesn't take penalties."