Ikea proposes building store in Sheffield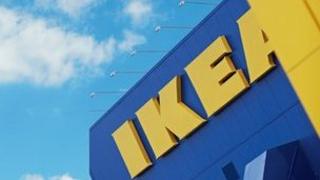 Swedish furniture retailer Ikea is planning to open a store in Sheffield.
The firm wants to redevelop a derelict industrial site on Sheffield Road and is in discussion with the city council.
A public exhibition and consultation is due to be held next week before it submits a planning application for a 37,000 sq m store.
If planning is approved jobs would become available in sales, interior design, IT, food, warehousing and customer services, the company said.
Ian Nicholson, the project manager, said: "We are looking forward to introducing our plans to the local community and hope as many people as possible attend our exhibition."
'Lot of challenges'
The company said it had been looking for a "large enough" site in South Yorkshire for many years.
It had decided on the Sheffield Road site because of its links to public transport, network of major roads and access from the city centre.
But retail expert and businesswoman Kate Hardcastle said she was concerned the store would take customers away from the city centre.
"You will get a lot of retail activity around Ikea, but what you've got to understand for Sheffield is you've got a lot of challenges actually getting people back into the centre," she said.
An exhibition of the proposed store is due to be held next Friday and Saturday at the Millennium Galleries in Sheffield .