South Yorkshire special constables plan criticised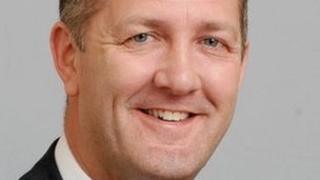 Plans to increase the number of special constables in South Yorkshire are an attempt to "paper over cracks" caused by budget cuts, a police union said.
Police and crime commissioner Shaun Wright wants to increase the number of specials from 263 to 650 by 2015.
South Yorkshire Police Federation chairman Neil Bowles said the plan was an attempt to cover for regular officers' posts lost to budget cuts.
However, Mr Wright said "it's not about replacing regular officers".
The South Yorkshire force is facing a budget reduction of £43m by 2015.
'Visible policing'
Special constables are volunteers and generally receive no payment for their work.
Mr Wright said the additional special constables were part of his plan to improve "visible policing" on the streets of South Yorkshire.
"It's about complementing and supplementing the regular force, it's not about replacing regular officers," he said.
"It would be much better if we could afford to employ more regular officers but that's not the reality we are living in at the moment and this is one way to mitigate against that."
Mr Bowles said: "I want to see more fully trained, full time regular officers patrolling our communities and I believe the public do.
"The specials have a role to play in complementing our work, not replacing officers.
"As they're volunteers you just cannot count on them to be there.
"If they've got other commitments in their lives and they can't attend a duty then there is no onus on them to do so."