Reema Ramzan's funeral held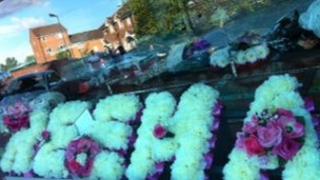 A funeral has been held for a woman beheaded in a knife attack in Sheffield.
Reema Ramzan, 18, was found dead at a house on Herries Road, Sheffield, South Yorkshire on 4 June.
Her funeral service was held with 400 worshippers at Bodmin Street mosque in Darnall, Sheffield at 18:30 BST. She was buried at Tinsley Park Cemetery.
Aras Hussein, 20, of Herries Road has appeared at Sheffield Crown Court charged with her murder.