U-turn on Doncaster Council children's services plan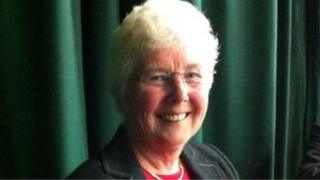 Doncaster Council will not be stripped of control of its children's services after a U-turn by Education Secretary Michael Gove.
In a letter to the town's mayor, Mr Gove said he "agreed in principle" with the council's plan to commission an independent children's trust.
In July, Mr Gove said the authority would lose control of children's care over a "legacy of failure".
Mayor Ros Jones said she was pleased he had "rephrased his initial views".
The letter from Mr Gove said: "I am now content to agree in principle to the establishment of the Doncaster Children's Trust without the requirement to remove Doncaster's children's services functions entirely."
"It should be clear to you that I of course retain the power to remove children's services functions from Doncaster in future if it proves necessary to secure swifter improvement."
Last month, Mr Gove appointed Alan Wood as the authority's commissioner for children's social care.
The council said it would now work with Mr Wood on a "timetable and implementation plan".
Mrs Jones said: "Supported by our partners, we put forward a compelling and well thought out case as to why this was the correct approach for transforming how children's services are delivered across the borough."