Sheffield green belt fire station plans defended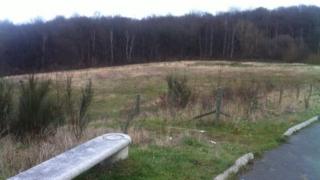 A fire service has defended plans to build two fire stations on green belt land in Sheffield.
More than 200 people have signed an online petition against the proposals, calling for them to be built on brownfield land instead.
But South Yorkshire's chief fire officer James Courtney said the sites were chosen to provide the best possible response times.
If approved the stations would be constructed by the middle of 2015.
The new stations, off the A57 Sheffield Parkway next to Bowden Housestead Woodland and in the Moor Valley, would replace three existing stations - Darnall, Mansfield Road and Mosborough.
'Squalor and hovel'
Lee Swords, who started the petition, told BBC Radio Sheffield he thought it would set a precedent for building on green belt land in Sheffield.
"I would like them to use a piece of urban or derelict land," Mr Swords said.
"Sheffield's got a lot of squalor and hovel, it's a dump, let's make Sheffield look better rather than taking one of the bits that actually looks good and turning it into a concrete sprawl."
But Mr Courtney said 32 other sites were considered and rejected.
"It's all about how quickly we can get to the incident, and seconds count," he said.
"The old stations date back to the 50s and 60s and were provided for a risk that no longer exists because the risk has moved.
"The industrial risk has gone and the residential risk is moving to the south and south east of Sheffield."
A report to be put before planners at Sheffield City Council on 11 March recommends approval of the plans stating that improving fire response times and coverage "outweigh any harm from developing this site in the Green Belt".