Doncaster Council plans to close seven care homes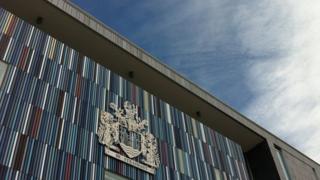 Council bosses in Doncaster are set to close all seven of the authority's care homes to save £1.9m, despite "overwhelming" opposition.
A report due to go before the cabinet on 25 June recommends shutting the homes on a "phased basis" and moving 134 residents into privately-run homes.
Campaigners, who handed in a 24,000-signature petition opposing the plans, say they will fight the move.
Doncaster Council must save £38m from its annual budget this year.
The recommendation to close all seven homes follows a 10-week consultation period.
The proposal to close the homes was first put forward in October by the town's elected Labour mayor, Ros Jones.
'Homes at risk'
Pat Higgs, Doncaster Council's assistant director of adult social care, said closing the homes "achieves better use of the council's adult services budget at a time when reduced resources have to go much further".
The council says it costs about £420 per week to purchase beds from the independent sector, while a council bed costs £620 a week.
It added that it would work with the 302 permanent staff to help find alternative employment if the cabinet approved the closures
Campaigner George Lemausurier, from the action group Caregate, said he was prepared to take legal action.
He said: "It's about the homes of these people - 134 people have lived in these homes, and that's what they are - homes - it's where they live.
"I refuse to believe it, they won't close the homes. I will fight it all the way to the European courts."
Jonathan Wood, leader of the Conservative Party in Doncaster - which has nine seats on the council to Labour's 48 - said he was "utterly opposed" to the closure and accused Labour of "betraying their core values".
He said: "One third of the budget is for two items - pensions and uplift in contracts - that we have never addressed. We think that we could glean the money from there."