HMP Hatfield prisoner on run from Doncaster open prison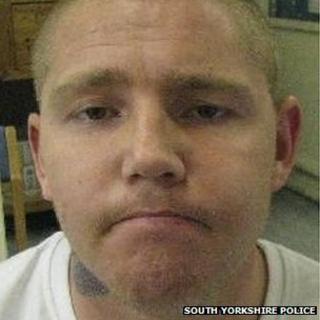 A prisoner has gone on the run from HMP Hatfield in South Yorkshire.
John Byrne, who is currently serving a sentence for drugs and firearms offences, was allowed out of Hatfield Prison, near Doncaster, on day release.
The 34-year-old left on Saturday at 08:15 BST but did not return at 18:30 BST and has not been traced despite "extensive inquiries" in South Yorkshire.
Since May six other men have fled HMP Hatfield. Five have been re-arrested.
Mounir Jaouane failed to return from temporary licence on 30 June and has not yet been traced.
Officers believe Byrne may have travelled to the Merseyside area as he has connections there.
Police are warning not to approach him.