Analysis: Labour win police commissioner poll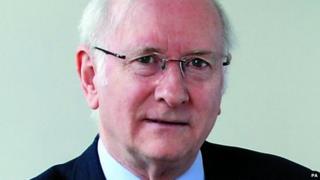 Sighs of relief came from Labour supporters as their man inched past the winning post to be elected as South Yorkshire's Police and Crime Commissioner.
Labour took three votes for every two polled by closest rival UKIP but it was a whisker away from being forced into what could have been a nail-biting count of second preferences.
Winner Alan Billings' 74,060 was just 28 votes over the 50% threshold he needed to win outright on the first ballot.
The win had looked unlikely after the party's previous office holder, Shaun Wright, was forced out for his previous role as a senior Rotherham councillor who failed to effectively tackle the scandal of mass grooming and sexual assaults on young girls.
Right through the three-week election campaign UKIP had been shouting through every megaphone it could get its hands on that decades of control by Labour politicians across South Yorkshire had created complacency directly responsible for the failure to protect children.
Labour's choice of Alan Billings as candidate was a clear reflection of just how far the party distanced itself from that old regime.
The full personal title of the new Commissioner is Canon Dr Alan Billings. He is a former Anglican priest who taught ethics at Lancaster University. Party managers even went so far as to claim he is "not a politician".
That does seem to be stretching credibility a little bit as for a few years in the 1980s he had been deputy leader of Sheffield City Council.
In the event, it looks as though grooming made little impression on the election. As in 2012, just over eight out of ten of the electorate did not bother to vote at all.
With such a small turnout finding wider lessons from the result is difficult - though UKIP had no such reservations.
Its candidate, former South Yorkshire police officer Jack Clarkson claimed it would lead to more inroads into Labour's council and parliamentary seats at next year's elections.
Alan Billings will be handed the keys to his new office after a ceremony where he will take the legal oath of political neutrality on 3 November.
Waiting on his desk will be a growing stack of files marked "Grooming", "Hillsborough", "Orgreave", "Public trust" and "budget cuts".
With the way things are going with South Yorkshire Police he would probably not be too surprised if a couple more had been added before he gets his feet under the desk.