Ian Thomas to take over Rotherham children's services role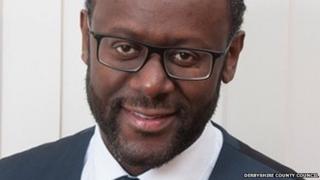 A new director of children's services has been appointed at Rotherham Council.
Ian Thomas, who currently works in children's services at Derbyshire County Council, will take over from Joyce Thacker who resigned in September in the wake of the Jay Report.
Rotherham Council paid Ms Thacker £40,000 to leave following the child abuse scandal.
Mr Thomas said he felt "privileged" to get the job, which starts in January.
Rotherham Council's leadership was accused of collective failures in the report, published in August, that detailed the sex abuse of hundreds of children between 1997 and 2013, mainly by gangs of men of Pakistani heritage.
Professor Alexis Jay, who wrote the report, estimated that 1,400 children were sexually exploited over the 16 year period.
Ms Thacker's resignation was one of a series, with other senior figures who left their posts including council leader Roger Stone, council chief executive Martin Kimber, and South Yorkshire police commissioner, Shaun Wright, who was the head of children's services in Rotherham between 2005 and 2010.