Stephen Starkey death: Sheffield man on robbery charge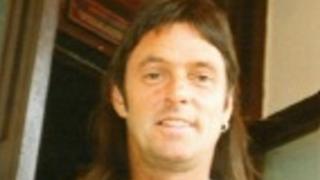 A man has appeared in court charged with the robbery of a retired caretaker who died after a break-in at his Sheffield home on Christmas Day.
Stephen Starkey, 61, was assaulted by an intruder at his home in Reney Crescent, Lowedges. He died in hospital on New Year's Eve.
South Yorkshire Police said a post-mortem examination was inconclusive.
Wayne Muirhead, 40, of Batemoor Road, was held in custody ahead of a hearing at Sheffield Crown Court on 16 January.