South Yorkshire abuse cases to get more police staff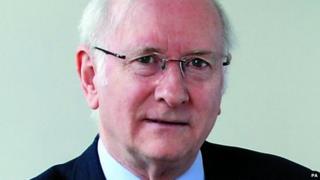 A £2.3m police unit has been set up in South Yorkshire to investigate crime against vulnerable people, including child sexual exploitation.
Sixty-two posts will be created to tackle child abuse, domestic abuse and online grooming, Police and Crime Commissioner (PCC) Alan Billings said.
The restructure was prompted by a recent review of South Yorkshire Police's public protection units.
The money will come from the South Yorkshire PCC budget.
South Yorkshire Police will decide exactly how to use the funds, which will pay for 43 police officers and 19 support staff.
Speaking of the new unit, Dr Billings said: "It will provide additional investigators into all areas of public protection, including adding resilience to the central child exploitation team, increasing their capacity to deal with complex and serious investigations.
"This investment will strengthen the unit with specially trained staff and provide much needed funds to tackle the significant increase in reported crime in areas around violence towards vulnerable people in sexual assault, rape, stalking and harassment.
"It will also enhance and support the dedicated staff that South Yorkshire Police has working to protect the most vulnerable people in our communities."
Dr Billings became PCC in October after the resignation of Shaun Wright.
Mr Wright stepped down in the wake of the Jay report, which estimated that 1,400 children had been sexually exploited in Rotherham over 16 years.
It criticised how South Yorkshire Police and Rotherham Council dealt with complaints from teenage girls who said they had been raped and trafficked by gangs of mainly Asian men.
Correction: This story has been amended to clarify that the new posts are not specifically for Rotherham but will work across South Yorkshire to tackle crimes against vulnerable people.