Sheffield man's search for Good Samaritan nurse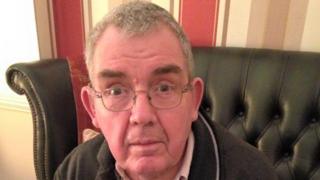 A Sheffield pensioner is searching for an off-duty nurse who he believes saved his life when he was knocked unconscious after being hit by a bus.
Jack Boyle, 74, was left with life-threatening injuries after the accident in Northfield Road last October.
Mr Boyle said he was treated by the nurse, who disappeared before anyone could take her details.
He has now contacted BBC Radio Sheffield in an attempt to track down the woman to thank her for her help.
The accident happened as Mr Boyle was leaving the charity shop where he worked.
He said he had no memory of being hit by the bus but came round to find an ambulance crew standing over him.
'An angel'
"It fractured my skull in three places and I had a brain bleed," he said.
"The following day the doctor told me in the hospital you're a very lucky man."
Mr Boyle spent 10 days in hospital and has lost his sense of smell after the incident.
He was told by the charity shop manager that the woman, who said she was a nurse, had treated him and waited for the ambulance to arrive before disappearing.
Mr Boyle said after talking to medical staff at the hospital he is "pretty certain" the woman's actions saved his life.
He said he contacted the radio station as he wanted to meet the woman and thank her in person.
"I would give her a hug," said Mr Boyle.
"I've been thinking about it all the time, as far as I'm concerned she was an angel."