Rotherham man jailed for abducting three young girls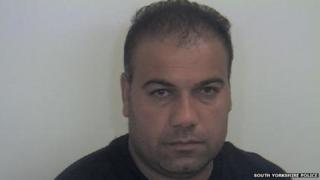 A man who abducted three young girls from a park in Rotherham has been jailed for three years.
Vejuhadin Ghorbani lured the girls, two aged 11 and one aged 13, into his car after he met them at a park in Eastwood before he took them to his home.
The girls escaped the following day after a large-scale police search.
Ghorbani, 37, of Park Mount, Rotherham was jailed at Sheffield Crown Court after pleading guilty to child abduction and trafficking offences.
Det Con Paul Rooney said: "This man preyed on these young, vulnerable girls. The effect this had on them should not be underestimated.
"I would like to praise them for coming forward and reporting their ordeal to police and for the courage they have shown throughout this process."