Rotherham special school closure plans dropped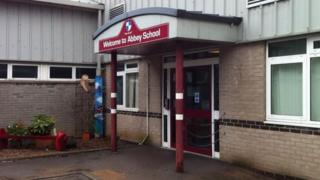 Plans to close a special school in South Yorkshire have been dropped.
Rotherham Borough Council had planned to shut Abbey School after it was placed in special measures.
An Ofsted report said it failed to ensure pupils were "safe" and did not have "high enough expectations" of what they could achieve.
However, following the appointment of an interim board a council report said the school had established a "safer and more learning-focused environment".
The report said a reduction in pupil numbers had seen standards at the school improve.
"Given the positive impact of the current reduction in pupil numbers an alternative option would be to retain the school but reduce the number of planned places so that recent progress made can be sustained and built upon," it said.
The council has agreed the school will offer 60 places, instead of the original 105, to pupils aged between 7 and 16 with moderate learning difficulties.
Some staff would be "potentially at risk of redundancy" following the reduction in size, the authority added.
Parents and staff at the school have held a number of protests since 2013 over redundancies and the behaviour of pupils.