Jobs saved as Rotherham-based MTL Group bought by WEC Group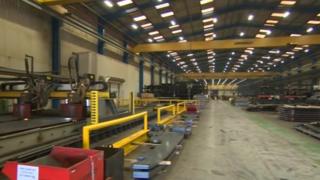 A buyout of a metal manufacturing firm in South Yorkshire that went into administration earlier this month has been agreed, securing 135 jobs.
WEC Group has bought Rotherham-based MTL Group, for an undisclosed fee.
MTL was placed in administration, with the loss of 157 jobs, after it lost a large overseas defence contract.
Wayne Wild, of WEC Group, said: "We are delighted to have reached an agreement which will save the jobs of more than 130 workers in South Yorkshire."
WEC said the acquisition of MTL would create the "largest laser cutting operation in the UK's fabrication and engineering sector", employing almost 600 people across sites in Lancashire, Yorkshire and Merseyside.
MTL Group makes metal products for the military and construction sectors