Sheffield sports medicine and leisure centre build to start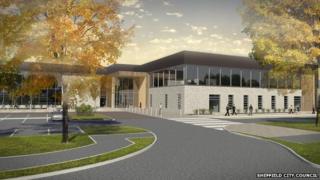 Construction of a new £16m leisure and sports medicine centre in Sheffield has begun.
The facility is being built on on the site of the Graves Tennis and Leisure Centre in Norton.
The council has said, coupled with a new £7m centre in High Green, the work represents the city's "biggest investment" in leisure in 20 years.
It will also house one of three hubs of the UK's National Centre for Sport and Exercise Medicine (NCSEM).
The centre will include a six-lane swimming pool, two additional indoor tennis courts and a gymnastics and trampolining centre.
It is expected to open in 2016 and will be run by Places for People Leisure.
The NCSEM is a 2012 Olympic Legacy Project funded by the Department of Health.
The other two hubs are in London and Loughborough.