Royal Mail court bid to halt Sheffield south postal strike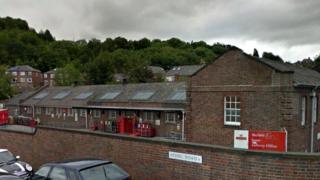 Royal Mail has applied for a High Court injunction to prevent a postal strike in south Sheffield.
The Communication Workers Union (CWU) intends to stage industrial action at the Sheffield South delivery office.
Saturday's action would affect the S7 and S8 postcodes said the CWU and was "in support of a former colleague after a misapplication of the disciplinary code".
Royal Mail said the injunction would be heard at the High Court on Thursday.
More on this and other South Yorkshire stories
Parts of Nether Edge will be affected, along with Batemoor, Beauchief, Greenhill, Jordanthorpe, Lowedges, Meersbrook, Norton, Norton Lees, Woodseats and Heeley in the city.
A Royal Mail spokesperson said: "Royal Mail has lodged an injunction application at the High Court to prevent the CWU taking strike action.
"The court hearing will take place on the afternoon of 16 June.
"Any action or threat of industrial action is damaging to our business and our customers and that is why we are taking this action."