Man dies in Sheffield after lorry crashes into wall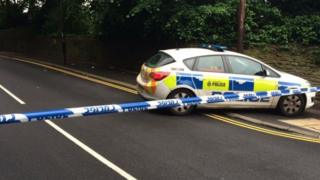 A man has died after the lorry he was driving crashed in to a wall, South Yorkshire Police has said.
The crash occurred at about 07:15 BST on Fulwood Road, Sheffield, close to the junction with Woodvale Road.
A force spokesman said the 58-year-old driver of the Mercedes lorry involved was taken to hospital but later died.
Fulwood Road was closed between Endcliffe Vale Road and Shore Lane while emergency services were in attendance, but has since reopened.