Barnsley's Civic Theatre launches £5m fundraising campaign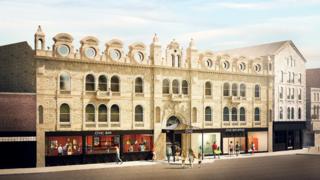 A £5m fundraising campaign to bring the 19th Century front entrance and foyer of Barnsley's Civic theatre back into use has been launched.
Theatre bosses want to renovate the Eldon Street facade and reconnect it to the rest of the building.
The original entrance building is currently let as office space and not linked to the rest of the theatre.
Locally-born broadcaster Sir Michael Parkinson and poet Ian McMillan have backed the campaign.
More stories from across Yorkshire
Helen Ball, CEO of The Civic, said: "Our vision is to reinstate the historic main entrance and reconnect it to the town and its people, returning The Civic to its rightful former glory.
"It's a fantastic opportunity for Barnsley, as for a time limited period, the Arts Council has agreed to match every £1 donated with a £1 to help us reach our initial target, so any kind donation will make a real difference."
If successful the theatre hopes to create a box office and café on Eldon Street and refurbish three unused floors, featuring an extended gallery and a new theatre space by 2023.
The theatre is currently accessed via an entrance on Hanson Street.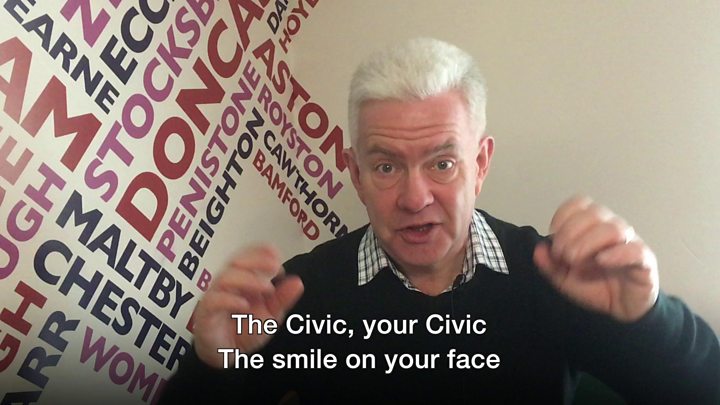 Sir Michael said: "The arts are an integral part of what it means to be human. They contribute to our spirit and enrich our lives.
"Barnsley can be proud of the contribution it has made to the world of literature, theatre, radio, television, music and sport.
"That is why this campaign is important and why I am proud to be a Patron of The Civic. Please support us."