Wanted lorry driver caught smuggling cigarettes into UK arrested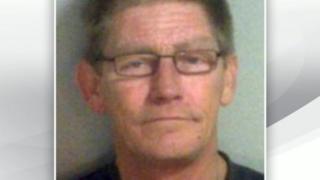 A lorry driver wanted for smuggling cigarettes into the UK under boxes of frozen chips has been arrested.
Richard Curtis, 57, from Bawtry, South Yorkshire, was found at a pub near Nottingham on Tuesday after HM Revenue and Customs (HMRC) issued a warrant.
Curtis was stopped at the Port of Dover in November 2013 with more than 5.7 million cigarettes hidden in his HGV.
He failed to attend trial at Maidstone Crown Court and was found guilty of evading more than £1.3m in excise duty.
More on this and other Yorkshire stories
Curtis, of Kings Wood Close, went on the run after being handed a jail term of three years and nine months in his absence in January.
He was found in Jacksdale by a member of the public the evening after HMRC launched an appeal to track him down.
He is due to appear at the same court for a hearing on 26 April for breaching bail offences.