Polls open in mayoral and council elections in Doncaster and Sheffield.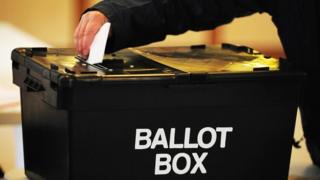 Polling stations have opened across Doncaster for the council and mayoral elections.
Registered voters will be able to cast their ballots from 07:00-22:00 BST.
All 55 council seats are being contested and six candidates are seeking to be elected as Mayor of Doncaster.
In Sheffield, a council by-election is being held in Southey Ward following the resignation of former deputy council leader Leigh Bramall in March.
Counting in the mayoral election is due to take place overnight while counting in the council elections is not due to begin until Friday.
The results of the Sheffield by-election are expected to be announced shortly after midnight.