Two men critical after suspected drug use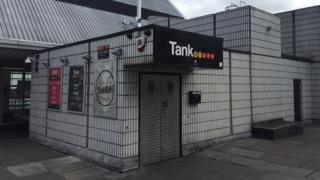 Two men are critically ill in hospital after reportedly taking drugs on a night out in Sheffield.
The men, both aged 20, are being treated in hospital after falling ill outside Tank nightclub in Arundel Street at about 05:00 BST on Saturday.
South Yorkshire Police said both men remain in a "critical and potentially life-threatening condition".
The force said their families have been informed and an investigation is underway.
In a statement posted on the Tank Facebook page the club said the two men had fallen ill in "what appears to be a drug related incident".
It said it was fully cooperating with the police investigation and stated it has a "zero tolerance to illegal drugs".
The club chose not to open on Saturday night as a result of the incident.