South Yorkshire Police to introduce 'spit hoods' from January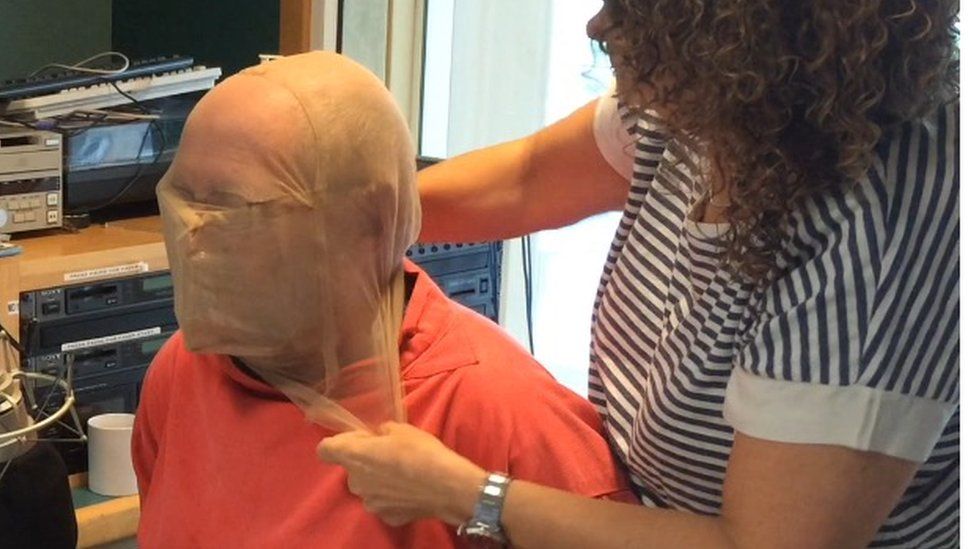 South Yorkshire Police will introduce controversial spit guards from January.
The force said its officers were spat at on average nine times every week and the mesh hoods will be used to prevent the spread of disease.
Officers will be trained to use them in custody suites and police transit vehicles if a suspect is trying to spit or bite, but not on the streets.
South Yorkshire Police and Crime Commissioner Dr Alan Billings said they were not expected to be used often.
The measure was approved by the Police and Crime Commissioner (PCC), subject to various safeguarding measures including logging and training. The force is the last in Yorkshire to introduce them.
Campaign group Liberty have called the guards "primitive, cruel and degrading" and claim people have died because of their use.
Dr Billings said: "On the whole, officers in custody suites feel the use of them may be very low in South Yorkshire.
"They don't particularly want to but clearly there may be situations where they feel it is necessary".
Paula Romero, who designed the spit hoods being used by the force, insists the guards are safe.
"They're held away from the face so people don't feel claustrophobic and there's no chance of asphyxiation," she said.
"They don't inhibit vision and officers can see the face to monitor health issues or changes in behaviour, and if people do spit, it doesn't go back in their face.
"A lot of things about being arrested are degrading, and if spitting wasn't dangerous there wouldn't have been a need for this product to be developed."
Zhaka Payne, from the South Yorkshire Police Federation, said: "Spitting is terrible and often contains blood. Something must be done to protect officers."
Related Internet Links
The BBC is not responsible for the content of external sites.