Andrew Gosden's father in silence vow to mark anniversary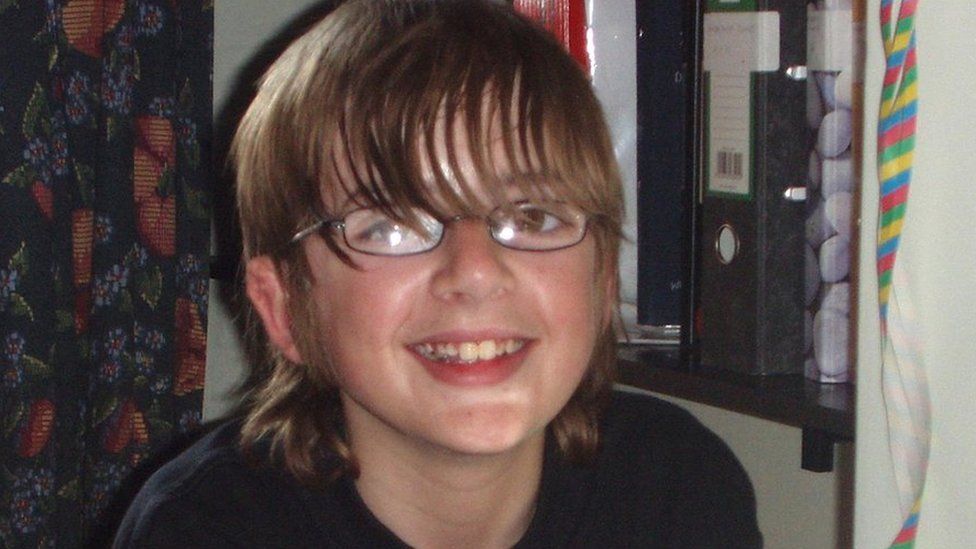 A father whose son vanished as a teenager is holding a sponsored silence to mark a decade since he disappeared.
Andrew Gosden was 14 when he left his home in Doncaster on 14 September 2007 and boarded a train to London with a one-way ticket.
The only confirmed sighting of him was at King's Cross station the same day.
His family gathered at Doncaster train station where his father Kevin has been holding the ten-hour silence - one hour for every year Andrew has been gone.
Mr Gosden is raising money for the Missing People charity, which has helped the family in their campaign over the last decade.
On his JustGiving page, Mr Gosden said he was staying silent to "reflect the impact of a decade without our son".
He wrote: "When Andrew went missing, one of the things I noticed was how much quieter the house became.
"I imagine that those who have been bereaved find the same. Suddenly conversations are missing, the sound of someone else's voice and activities in the house.
"It is a major aspect of the sudden and inexplicable emptiness a loved one leaves when they have gone."
Det Ch Insp Joanne Bates said despite extensive inquiries there had been no further positive sightings of Andrew since he was spotted at King's Cross.
She said: "I would ask anyone, maybe new friends, neighbours or work-mates, who believes they know a 24-year-old man that could be Andrew, but aren't aware of his past beyond the last few years, to please come forward."
Related Internet Links
The BBC is not responsible for the content of external sites.