Judge backs University of Sheffield in homosexuality comments row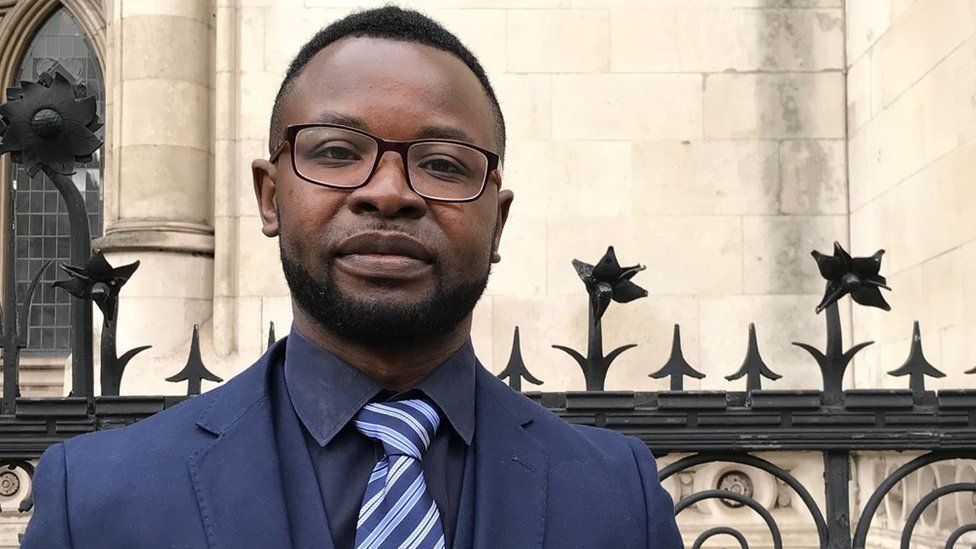 A university's decision to expel a student for posting a comment online saying homosexuality was a sin was lawful, a court has ruled.
Devout Christian Felix Ngole, 39, from Barnsley, was removed from a post-graduate social work course at the University of Sheffield.
He argued that throwing him out breached his human rights.
But Deputy High Court judge Rowena Collins Rice ruled that university bosses acted within the law.
After the hearing Mr Ngole said he intended to appeal against the judge's decision.
"To me it sends a chilling message that if you are a Christian and you hold traditional Christian views you should be careful not to express them because you might end up losing your job," he said.
Mr Ngole was thrown off the two-year MA social work degree course in 2015 after he expressed the view that "the Bible and God identify homosexuality as a sin".
He made the comments in an online discussion about Kim Davis, a state official in the US state of Kentucky, who refused to issue licences for same sex marriages.
The University of Sheffield said he was taking a "professionally qualifying degree" with the aim of becoming a social worker and argued what he had said would affect gay people he might work with.
Dismissing Mr Ngole's claim for judicial review, Judge Collins Rice said: "Social workers have considerable power over the lives of vulnerable service users and trust is a precious professional commodity."
Andrea Williams, chief executive of the Christian Legal Centre, which is supporting Mr Ngole, said: "The court has ruled that though Mr Ngole is entitled to hold his Biblical views on sexual ethics, he is not entitled to express them.
"But freedom to believe without freedom of expression is no freedom at all.
"This ruling will have a chilling effect on Christian students up and down the country who will now understand that their personal social media posts may be investigated for political correctness."
Related Internet Links
The BBC is not responsible for the content of external sites.