Developer announced for derelict Sheffield Ski Village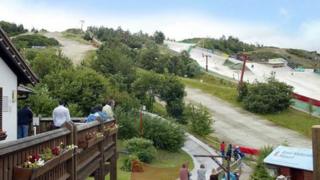 A ski village which burned down in Sheffield five years ago is to be redeveloped as part of a £22.5m extreme sports centre.
Sheffield Ski Village, which produced some of Great Britain's most successful Winter Olympians, was destroyed by fire in April 2012.
The ski slopes will be rebuilt in the project's first phase and could be back in action by as early as 2019.
Sheffield Council has announced leisure company Extreme as the lead developer.
More stories from across Yorkshire
The sports and leisure development is planned for 48 acres (19.4 hectares) on the old ski village at Vale Road and surrounding land at Parkwood Springs.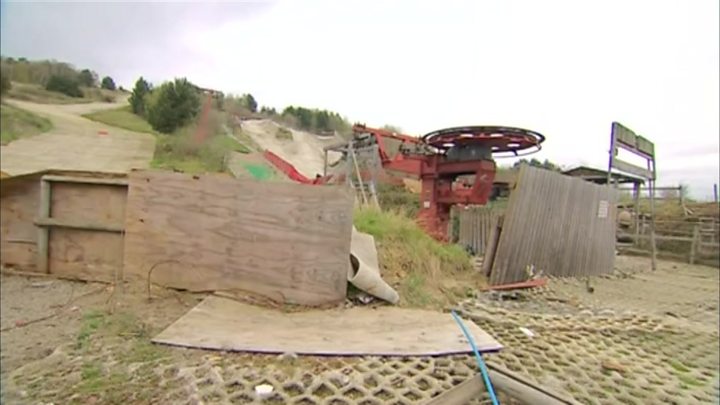 It is hoped it will reinforce Sheffield's reputation as "The Outdoor City" and could include an indoor ski diving centre, live music and a virtual reality hub.
An outdoor mountain bike track, indoor climbing wall and snow sports centre have also been suggested, and restaurants, bars, shops and hotels will be built in later phases.
Developers Extreme have been creating leisure schemes since 1995 and own TV channel Extreme Sports.
Alistair Gosling, Extreme CEO, said it was a "fantastic opportunity to bring Sheffield's much-missed ski facility bang up-to-date".
"All the excitement of sport and leisure facilities would be brought together in a totally immersive destination," he said.
Snowboarder Jamie Nicholls and skier Rowan Cheshire are both said to be on board and the council said 100 new full-time jobs would initially be created.