Sheffield Central Library hotel plan "unlikely to go ahead"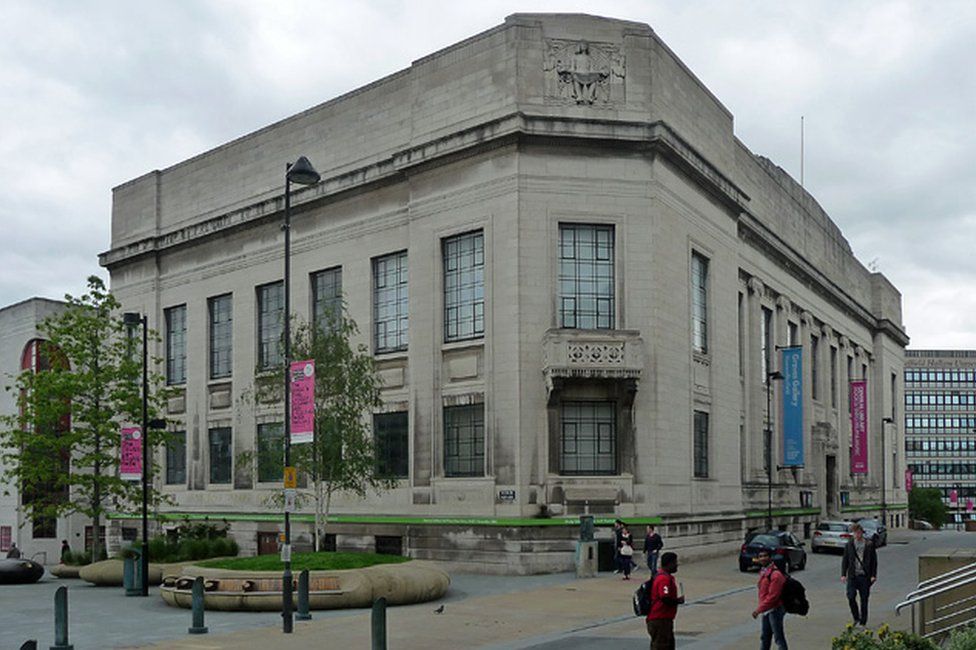 Sheffield's central library could be developed in to a "cultural hub" after the council said plans for a hotel on the site were unlikely to go ahead.
But the authority said the plan was proving "increasingly difficult".
It aims to build a £20m central library on a new site and work with Museums Sheffield to develop the existing site.
Mary Lea, Cabinet Member for Culture, Parks and Leisure, said the agreement with the Sichuan Guodong Group was "absolutely still on".
However, she said that after 12 months of exploratory work the firm had identified "significant financial issues" with the Surrey Street building.
The Central Library was opened in 1934 and is also home to the Graves Art Gallery and 264-seat Library Theatre.
Ms Lea said the council hoped to secure funding to develop the site from the Heritage Lottery Fund and Arts Council England.
She said: "We've got a massive amount of art in the city, some of it we can't show, and we want to work with Museums Sheffield to develop the Graves Art Gallery further as a cultural hub for the city."
The Labour-run authority said it had not identified a site for a new city centre library.
It also said it was exploring options for "finding or creating" a new theatre space to replace the Library Theatre.
Liberal Democrat councillor Shaffaq Mohammed said: "What has happened is the council have put all their eggs in one basket and now they have come back with plan B.
"They are saying 'Lets have a £20m library' but there's no details. no location, and no clear idea of where the money will come from."
Related Internet Links
The BBC is not responsible for the content of external sites.