Ikea hiding challenge sparks hunt for young boy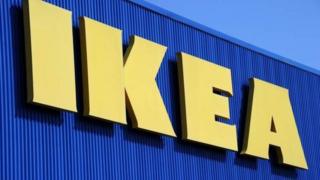 An 11-year-old boy sparked a missing person investigation after spending a night hiding in an Ikea store as part of an internet craze.
The boy was reported missing on Tuesday after failing to return from school. He was found the next day after a night in Ikea's Sheffield store.
His father said he had been taking part in a "Stay in Ikea overnight and not get caught challenge".
Police said the craze was "dangerous" and could even be "catastrophic".
More on this and other stories from across Yorkshire
Det Insp Anna Sedgwick, from South Yorkshire Police, said youngsters saw the internet craze, which involves hiding in large stores overnight, as "a bit of fun".
"However, the risks and harm that could be caused are by no means humorous and could be catastrophic," she said.
"Warehouses and shopping departments contain large quantities of heavy stock and items that could easily fall and crush someone if they are moved incorrectly, or used to build makeshift forts.
"There is also the potential risk of electrical faults and fires, which could have devastating consequences."
The boy's father said they were worried sick when he did not come home from school.
"We've been through a very hard time," he said.
You might also like
He warned other parents to check their children's browsing history to see if they have been viewing such videos.
He is also calling on shoppers to report lone children in stores, particularly after school.
The father said it was a growing trend, adding two local children had been caught trying to do the same thing last week.
In a statement, Ikea said: "The safety and security of our customers is one of our highest priorities.
"We are constantly reviewing our security procedures to better prevent these incidents from happening."