Paul Broadbent inquest: Anti-slavery chief took own life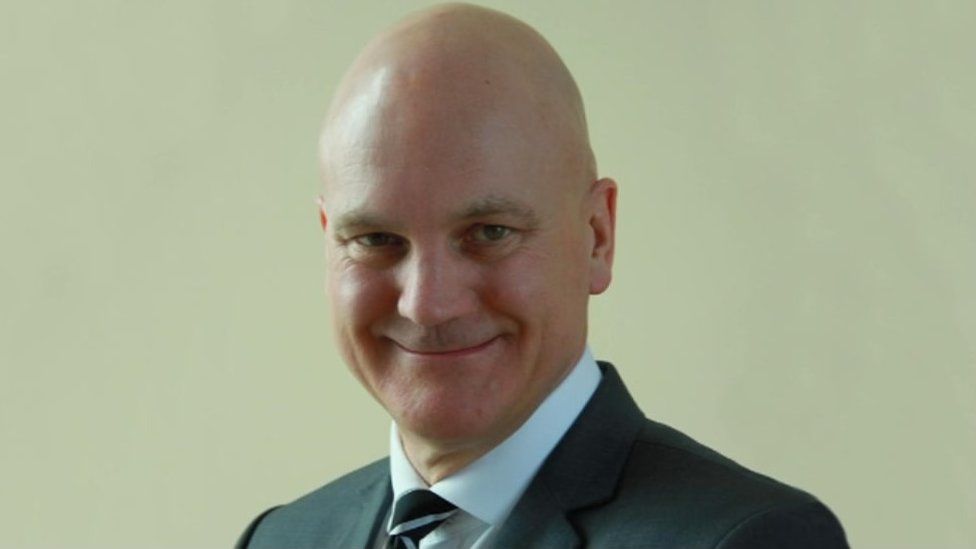 The former head of the UK's anti-slavery agency was found hanged, an inquest has heard.
Paul Broadbent, 54, was discovered at his home in Barnsley by his father-in-law on 27 December. Four handwritten notes were found at the address.
A former Nottinghamshire and South Yorkshire police officer, Mr Broadbent was head of the Gangmasters and Labour Abuse Authority (GLAA).
Coroner Christopher Dorries concluded he had intended to take his own life.
Mr Broadbent and his wife, Fiona, had separated in October 2017.
His widow said in a statement after the inquest: "You couldn't help but like Paul. He was funny, kind, warm, friendly.
"Those who knew him professionally saw all of these qualities alongside an appetite to serve the public, to right injustice.
"I will forever be proud of the contribution Paul made to keeping people safe during his 30 years as a police officer and as head of the GLAA tackling labour exploitation."
The inquest heard the couple were in regular contact despite living separately, and that on the day of his death Mrs Broadbent became concerned when he had not called.
Her father then went to Mr Broadbent's home and found him hanging.