Order protects Sheffield girls 'at risk of forced marriage'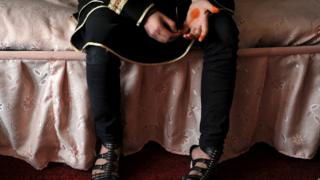 Court orders have been granted to protect three teenage girls who were deemed at risk of forced marriage.
The Forced Marriage Protection Orders (FMPOs) were issued for the girls, aged 14, 16 and 18, after a council raised concerns with South Yorkshire Police.
The orders make it illegal for the girls, from Sheffield, to be forced to marry or taken out of the UK to wed.
Police said forced marriage could mean "repeated rapes and enforced pregnancy on both women and children".
The orders were granted by a judge at Sheffield Family Court on Friday.
Det Insp Suzanne Jackson, the force's lead for honour-based abuse and female genital mutilation, said: "For any female this is horrific, particularly for younger girls or females who have learning difficulties and are unable to consent to long-term arrangements made by parents and family members."
She added: "Thankfully in this case, as a result of the diligence of a member of the local authority, we were able to take the necessary steps and obtain the protection orders."