Peter Stringfellow: Petition started for Sheffield plaque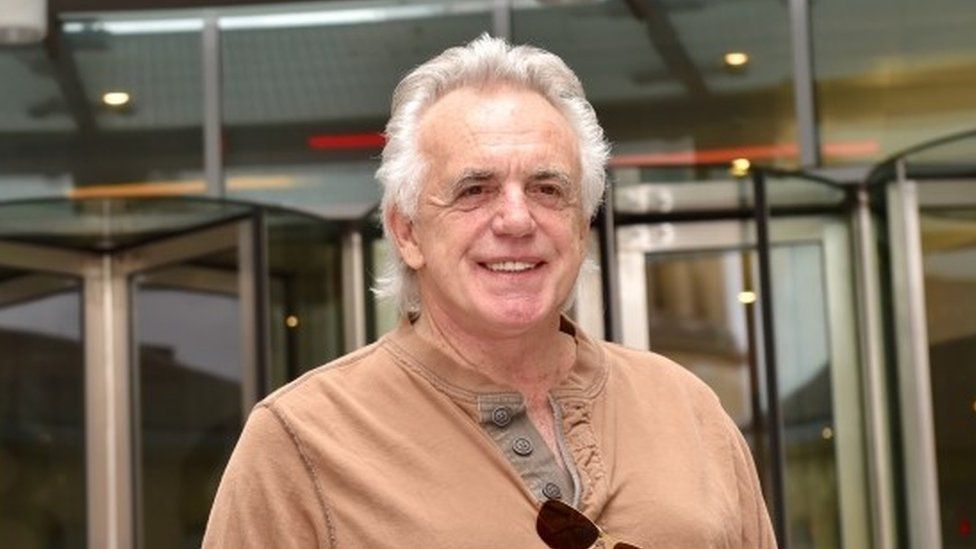 Friends of Peter Stringfellow have renewed calls for the club owner to be added to Sheffield's Walk of Fame after the council refused to consider it.
The late businessman held music nights in his home city before opening Stringfellows strip club in London.
Those backing the move want him to be marked for what he did for Sheffield's music scene and have opened a petition.
Sheffield City Council said only people who are still alive are considered, so they can appear in person.
Campaign group Not Buying It voiced its opposition and started a counter-petition, claiming a move to honour Mr Stringfellow would be "wholly inappropriate".
Mr Stringfellow died in June, aged 77.
Other names on Sheffield Legends, situated outside the town hall, include goalkeeper Gordon Banks, actor Sean Bean, musician Joe Cocker and heptathlete Jessica Ennis-Hill.
Barry Northall, who worked with Mr Stringfellow throughout his Sheffield years, said he brought bands including The Beatles, The Kinks, Elton John and Rod Stewart to the city.
"Peter never hid the fact that he was from Sheffield because he was immensely proud of that - a local boy made good," he said.
"He was the Peter Pan of Sheffield in the 1960s."
Dave Manville, a writer from the city, said: "I tried to get Peter included on the Walk of Fame twice before and never got very far with it.
"I think it's because of the lap dancing."