Dental student from Sheffield denies funding terrorism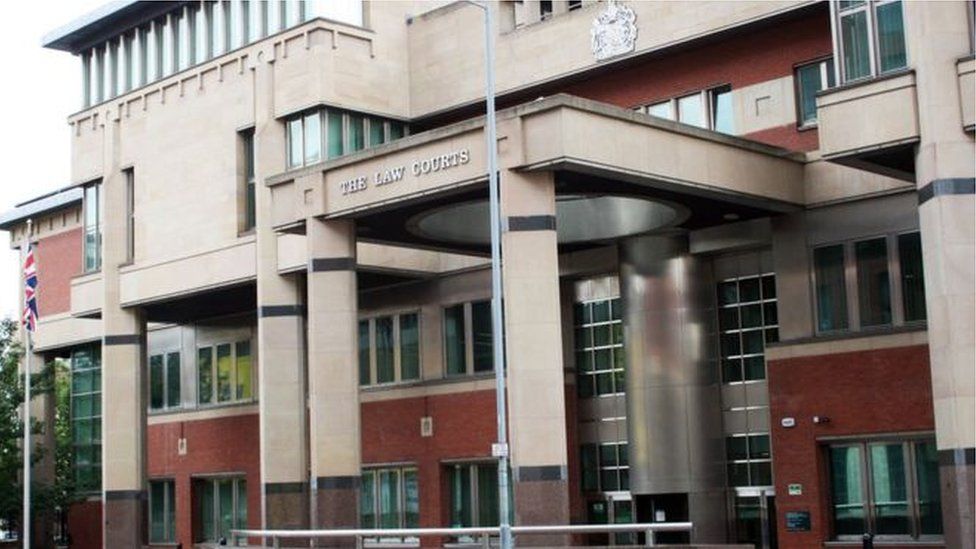 A man charged with funding terrorism messaged a friend to say "we need an Islamic state", a jury has heard.
Opening the case against dental student Abdurahman Kaabar, 22, the prosecution told a jury at Sheffield Crown Court that he transferred funds to his brother Mohammed Kaabar in Syria.
Abdurahman Kaabar, of Martin Street in Sheffield, denies funding terrorism.
The jury heard there was "no doubt" the 22-year-old had arranged to transfer funds to his brother.
Michelle Nelson, prosecuting, told the jury that Mohammed Kaabar had left the UK in March 2016 to fight against the Syrian government.
Mohammed Kaabar sent WhatsApp messages to a friend to say he went to "live amongst the Muslims and support and defend them with everything we have", the court heard.
He went with another man, Ahmed Hadrami, who sent messages to say he went to Idlib in north-west Syria "to sacrifice myself for Allah's religion".
Ms Nelson told the court that the messages did not divulge which group the men had joined, except it was not Islamic State.
They appeared to have been part of Jaysh al Fatah, a group linked to Al Nusra, or the Nusra Front, which changed its name to Jabhat al Fatah Al Sham, she said.
Ms Nelson told the court there was "little doubt" Abdurahman Kaabar was "holding and proselytising extreme views" from 2014 until his arrest in August 2017.
In a WhatsApp message to friends in June 2014, Ms Nelson told the jury that Abdurahman Kaabar said: "R u daft blud dats wat we need an Islamic state".
When the other person replied, "Emm no we don't bruv", Mr Kaabar said: "Yehh well if u wana live under da white order n bow ur head to dem n kiss derr feet u do it now while u hav da chance cause sooner or later da Islamic state is cumin insha'allah n u aint gun b avle 2 do anything bout it."
Mr Kaabar, in his first year of a dentistry degree at Plymouth University, has admitted three counts of possessing terrorist material and 12 counts of disseminating a terrorist publication, but denies funding terrorism.
Related Internet Links
The BBC is not responsible for the content of external sites.