Sheffield Pride committee resigns after criticism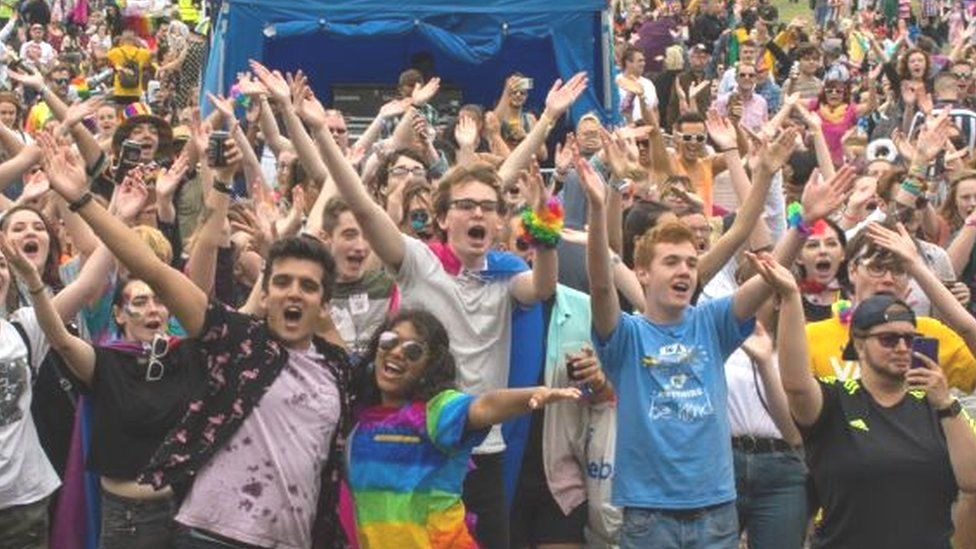 The entire Sheffield Pride committee has resigned, after being criticised for describing the event as "a march of celebration not protest".
Organisers said they had faced "demoralising and unhelpful comments" about the event which was held in July.
Concerns were previously raised over a plan to vet placards on the march, the tenth time it was held in the city.
The committee wished "whoever takes over well" and hopes the event will "continue for many years".
In a resignation statement, organisers said this year's event had been "a huge success" but was "the most challenging yet", with donations to a bucket collection "substantially less than last year".
The statement said: "Our committee's efforts have been constantly criticised which has included demoralising and unhelpful comments especially on Facebook and Twitter where we're actually trying to promote the event and to make it better for everyone."
You may also be interested in:
"It certainly felt like what we've done was not appreciated," the committee added.
The event's financial accounts are due to be audited and any leftover funds will be donated to the South Yorkshire LGBT+ awards, the statement said.
Luke Renwick, president of the Sheffield Hallam Student Union, said at the time: "I think it shows a misunderstanding of what Pride is.
"It can be both [celebration and protest] but it is definitely not just a celebration."
Related Internet Links
The BBC is not responsible for the content of external sites.