Worsbrough Mill: New flour miller to start work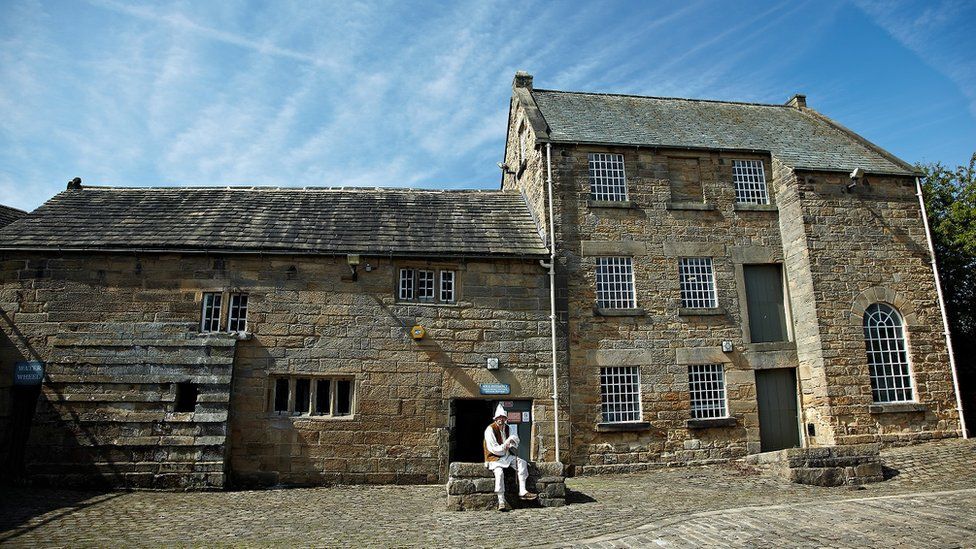 A new miller has been found to produce flour at an historic mill after the previous incumbent retired after 20 years in the post.
Simon Dodd is to start work at the 17th Century Worsbrough Mill, in Barnsley, South Yorkshire, which has been milling flour since 1865.
It is one of about 40 working mills in the country and is also a living museum.
Mr Dodd said his appointment to the 400-year-old mill was "my dream job".
The job was first advertised in April.
The new miller previously worked as a mathematics teacher and had taught in a primary school.
Mr Dodd, 51, lives in Selby, North Yorkshire, and has experience gained from working part time in a Cumbrian water mill.
"The process of milling is extremely pleasurable; there's the noise and the rhythm of the water driving the machinery, the smell of the mill and the ingredients and the feel of the flour as you check its texture," he said.
"That whole traditional process has not changed across history and, for me, it is very important we know where our food comes from and how it is produced."
Mr Dodd's duties will also include taking a wood-fired mobile bread oven into the community to teach the basics of bread making, said Barnsley Council.
Mr Dodd is to spend time learning to use "a heavy piece of machinery, powered by a force of nature" before producing his first flour.
The mill, which was restored in 1976, uses water from the River Dove to power a cast-iron water wheel to produce stone-ground organic flour.
Although a mill was recorded at Worsbrough in the Domesday Book in 1086, the oldest part of the current watermill dates from 1625.
The mill attracted more than 180,000 visitors in 2017.
Related Internet Links
The BBC is not responsible for the content of external sites.