Siblings jailed for forcing woman into prostitution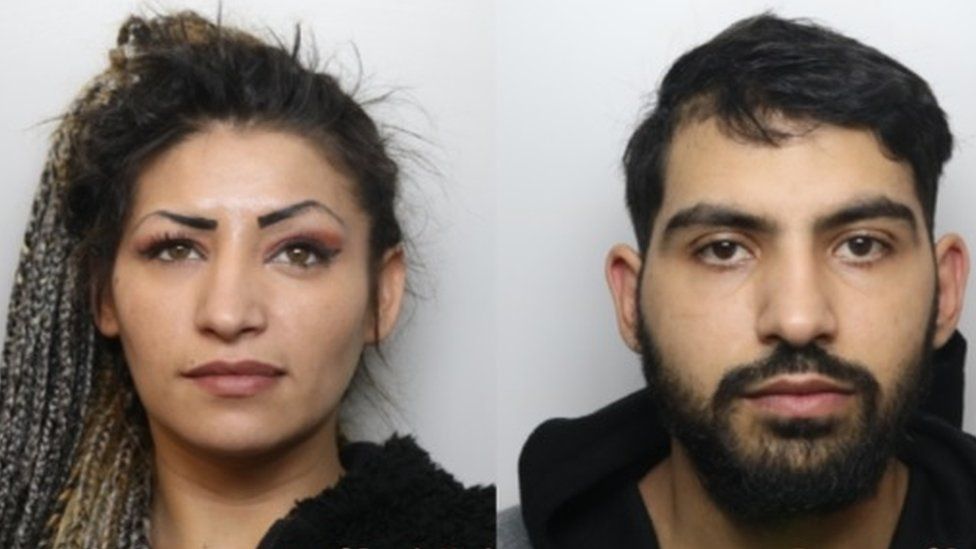 A brother and sister who forced a young woman into prostitution have been jailed for 21 months.
Nicolae Ionita, 24, met his victim in Romania and brought her to the UK in September 2017 on the pretence he would find work for her.
After two days, he convinced her to move in with his sister Claudia, 30, where she was "coerced and pressurised" into sex work, police said.
Both pleaded guilty to causing and inciting prostitution for gain.
Det Con Gareth Bryant, of South Yorkshire Police, said: "The pair forced the young girl, who was expecting a job, money and a nice place to live, to work as a prostitute in both Middlesbrough and Sheffield, telling her it was her only option."
He said the pair, especially Nicolae, used her dependency on them to exploit her.
They controlled where she stayed and who she spoke to, monitoring phone calls and telling her what to say so she could never tell friends and family what was happening.
The victim first moved into Claudia Ionita's home in Middlesbrough, before moving to Sheffield a month later.
In November however, she found the confidence to tell friends and family what was happening and they encouraged her to tell someone.
"One day she left the house and ran to two members of the public," Mr Bryant said.
She was "scared and dishevelled" and could speak little English, so they helped her flag down a police car, he said.
Police then worked with the Romanian authorities on the investigation. The Ionitas pleaded guilty at the start of their trial in June and were sentenced at Sheffield Crown Court on Monday.
Detectives praised the "incredibly brave and courageous" victim for reporting the abuse and supporting the investigation after she returned to Romania.
Related Internet Links
The BBC is not responsible for the content of external sites.